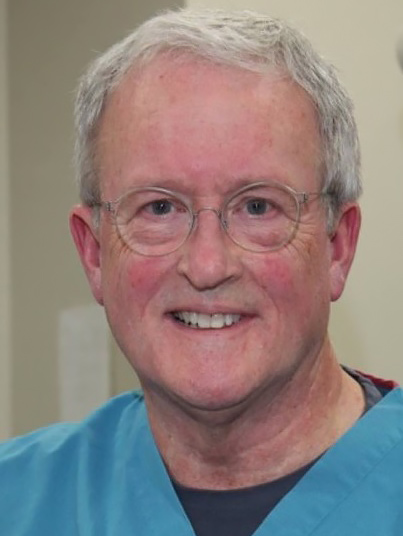 Dr. John P. O'Hearn, MD
The one and only Lipogems MSC transplantation expert in Harford County.
With over 35 years of training and experience, we can provide state-of-the-art care for your musculoskeletal problems no matter how severe they may be. What's more, we offer on-site x-ray and ultrasound examinations at our Forest Hill office, too.
Minimally Invasive, Rapid Recovery Treatments with little to No Downtime!
Suffering from Tendon Pain?
TenJet may be the answer!
If you're suffering from prolonged pain from any of the following conditions, the TenJet procedure may be able to help you get out of pain and get back to doing what you love to do:
Jumper's Knee
Tennis Elbow
Plantar Fasciitis
Patellar Tendinitis
Achilles Tendinitis
Rotator Cuff Tendinitis
Tendinitis of the Hip
Other Repetitive Strain Injuries
Looking to avoid or delay the need for orthopaedic surgery?
See what LIPOGEMS can do for you!
LIPOGEMS uses your own Powerful Fat to help you heal the natural way.  Your fat provides cushion and support to damaged or injured tissue and supports the healing process to optimize your recovery. LIPOGEMS is a natural option to major, invasive surgery.
Who is LIPOGEMS for?
Weekend Warrior
Active Lifestyles
Senior Citizens
Busy Professionals
Everyday Athletes
Professional Athletes
Lipogems
Using Lipogems, we use the patient's own native tissue for cushion and support as the body heals
Osteoarthritis
Osteoarthritis is the most common form of arthritis. It develops slowly and most often occurs during middle age.
Sports Medicine
Care for athletes and active individuals of all ages with an emphasis on injury prevention
Arthroscopic Surgery
This minimally invasive approach allows us to diagnose joint problems and make repairs for a wide range of conditions with minimal discomfort and a rapid return of function
Endoscopic Carpal Tunnel Release
Endoscopic Carpal Tunnel Release
Surgery that involves releasing the carpal ligament to relieve the symptoms of carpal tunnel syndrome
Arthroscopic Rotator Cuff Repair
Arthroscopic Rotator Cuff Repair
Surgery to repair muscle tear, relieve your pain, and restore mobility
Fracture Care
Medical care and physical therapy to rehabilitate broken bones
Arthroscopic Anterior Cruciate Ligament (ACL) Reconstruction
Arthroscopic Anterior Cruciate Ligament (ACL) Reconstruction
Surgical procedures aimed at restoring the stability and mobility of your knee
Customized Knee Implants
We utilize customized knee implants made to match your natural knee
Dr. O'Hearn has restored mobility and independence for these patients
Find out how their quality of life has improved
"I have had a very good experience with Dr. O'Hearn getting my rotator cuff repaired. I am healing very well and have had no problems. I would highly recommend Susquehanna Orthopaedics to anyone."
Sharon T.
What makes Susquehanna Orthopaedic Associates different?
When you see Dr O'Hearn there is no 'advanced provider' team, it is the MD who sees you at every appointment whether it is your initial evaluation or a 6-month checkup.
From reading your x-rays, giving a cortisone injection or performing a knee replacement Dr O'Hearn handles all parts of your treatment and answers any questions you have throughout the duration of your treatment.
We have two convenient locations near both Harford and Cecil County. Southern Pennsylvania residents will also find our locations to be quite convenient. Located in Forest Hill and Havre de Grace, Maryland, we offer services throughout the area.
We are proud affiliates of these medical organizations